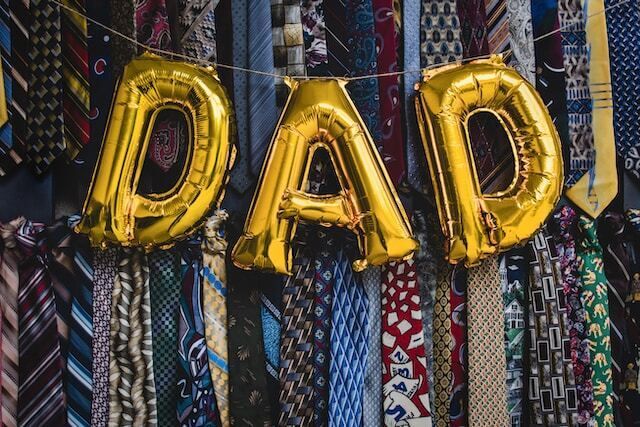 Father's Day is just around the corner on Sunday, June 18th. On this day, we celebrate the men in our lives who have filled the role of "Dad" and have been strong, kind, loving and positive role models for their children. 
For small businesses and professional workers, this day is a huge opportunity to reach out to dads and their families through marketing and advertising efforts. When you engage with potential customers on a day and topic they care about, you connect with them on their level and make them feel more inclined to get involved with the business. 
How can you get involved in this week's marketing opportunities? Here are five Father's Day Marketing ideas to get started on promoting products or services.
1. Run a photo contest.
When it comes to fun holiday campaigns, we've got two words: social media. Social networking platforms offer a great opportunity for businesses to interact one-on-one with potential clients and current customers. And what better way to get customers involved than a photo contest?
Reach out to your follower base and ask them to share pictures of their dad, memories with their dad or the funniest dad story they can think of. Have them use a hashtag or tag the business in the picture so you can be sure to track and engage with the posts. Set a time limit for the photo contest (e.g. "Share your picture by midnight tonight to enter!") and at the end, choose a winner to give away a free gift. Your business will get plenty of promotion, and customers will have fun while feeling engaged and potentially winning a prize. 
2. Advertise dad products. 
Of course, for Father's Day, be sure to advertise all the dad products you have. Even if a product or service isn't particularly "father-centered," there's still a way to spin it for Father's Day. For example, a paper company may offer, "Give Dad the professional look this Father's Day by trying out some of our individually-designed business cards." Talk about the dad products you have and promote them as much as you can.
3. Offer a sale.
With the dad products comes the dad sale. Even if all you can offer is a small promotion, customers will still feel more inclined to stop by and check it out. Put your 'dad' products on sale, or put multiple items on sale to "Include the whole family!" For Father's Day, lots of people will be out and about celebrating, so use this as a chance to drive foot traffic to the small business.
4. Give a gift with purchase.
In addition to sales, consider offering a small Father's Day gift with purchase to really incentivize customers. The gift should somehow be related to both Father's Day and the business. For example, a store may give out a "Dad Survival Kit" with a purchase, including stress ball, duct tape and glue—all the key ingredients for any successful dad.
5. Host an event.
Finally, drive sales into the business by hosting an event this Father's Day. Try getting together a group of small businesses to host a block party or barbecue to celebrate the neighborhood dads. Spread the word through email marketing or social media. When customers are involved in a fun, everyday manner, they'll remember the business and come back later.
This Father's Day, try out some of these marketing ideas to celebrate the dads in your community, promote a small business and build professional relationships. Most importantly, use the day to enjoy family and honor the dads in your life.