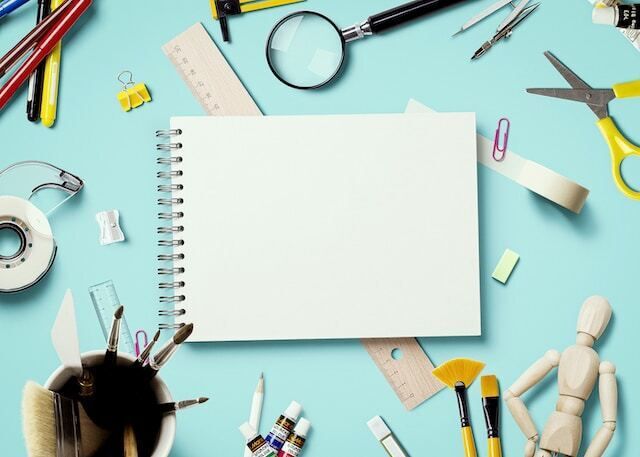 It's that time of year again. The summer days are quickly coming to an end, and before we know it, students will be back in school, teachers will be in classes and parents will once again have a few hours a day without worrying where their kids are. As a small business marketer, it's your job to be ahead of the curve when it comes to back-to-school marketing. It might not be time for school to start just yet, but consumers are already thinking about it, so you should be, too. 
In fact, according to the National Retail Federation, the 2016 back-to-school spending season reached a whopping $75.8 billion, second only to the winter holiday shopping. This means that back-to-school shopping can bring in serious revenue for your business, if you know how to market it appropriately. As we approach the back-to-school season, you should have a plan in place to market to consumers in order to attract them to buy your product or service. Here are some tips for how you should approach back-to-school marketing.
Identify your target student.
What's the first step in approaching back-to-school marketing? Identifying your target audience, of course. And in this case, your target student. What age group of students is most applicable to your product or service? For some businesses, this may be the millions of elementary and secondary school-aged children across the country. Or, perhaps it's the several million high school students who are struggling to find where they fit in between kids and adults. Or, maybe you're looking at college students, which is an even more diverse group. College students are no longer just the typical 18-21 year old age range, but can vary in age, family dynamic and purchasing habits. 
Where do your products or services fall in relation to students? By going into the back-to-school season with a broad vision and a focused mission, you can generate the best ROI for your marketing efforts. Consider the various student groups and map out a strategy for how you want to start marketing toward your target audience in the next few weeks. 
Remember the teachers.
Once you identify your target students, don't forget about the teachers. Oftentimes, marketers focus entirely on elementary students and their parents, and completely leave out teachers from all sorts of age groups. According to the National Center for Education Statistics, 3.6 million K-12 teachers go back to school with their students every year. 
With federal cuts on education spending, teachers often spend much of their own money on school supplies, giving them significant spending power for your business. In fact, the National School Supply and Equipment Association's 2013 NSSEA Retail Market Awareness Study found that public school teachers spent approximately $1.6 billion on supplies for students, from their own pockets. Teachers are an enormous resource for a brand to consider, so incorporate them into your marketing strategy moving forward.
Let the kids take charge.
Consider this: if your target audience is students, shouldn't you hear their opinions on your marketing strategy? In a 2016 advertisement, Target actually handed over the reigns of its back-to-school campaign to kids from across the country. Kids between the ages of 8-17 created and managed Target's entire campaign, from writing the commercial script, to illustrating sets, directing and even managing video production. 
While your small business might not be able to incorporate kids on the same level, consider giving kids in your community some responsibility in developing the marketing strategy. Not only does this establish your brand among students, but it also shows your commitment to schools and child development, which appeals to teachers and parents alike. Back-to-school marketing can often feel completely directed at the adults, but by incorporating kids, you can establish a more holistic and engaging approach for students.
Back-to-school is right around the corner, so make sure your marketing strategy is ready. Get into the spirit of things by developing your marketing strategy for students, teachers and parents with these tips. By taking a strong approach to back-to-school marketing over the next few weeks, you can see your business truly grow this season.