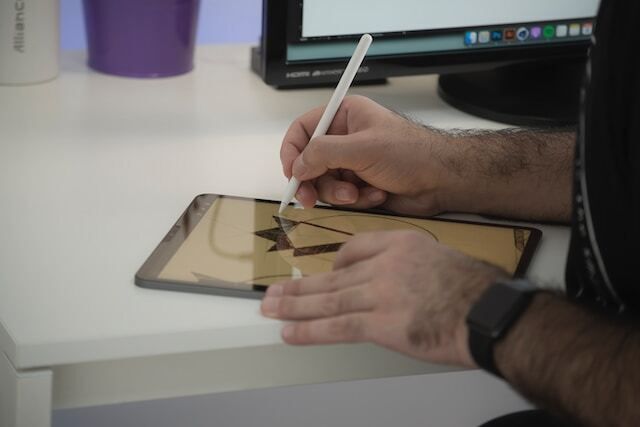 An eye-catching logo gives your business an image and appeals to the target audience. It shows a visual representation of everything an organization stands for, enhancing potential customers' first impressions, building loyalty among consumers and demonstrating a professional standard. Think of your logo as an ambassador to potential supporters.
And while logos exist literally everywhere in today's society (think golden arches, black swoosh or silver apple), they're not necessarily easy to develop. Start the process by checking out these top 8 tips about designing your small business logo.
1. Hire a professional.
Professional designers have the experience and expertise to design an effective logo. While not hiring a designer may seem like a sound fiscal idea initially, it results in more time loss and headaches for you eventually. Graphic designers in your field have the expert skills to take your business's vision and make it a reality, while saving you the hassle.
2. Stand out from the crowd.
A lot of logos exist out there, so look at other logos in your field and develop a strategy to make yours stand out from the crowd. When your brand has a fresh and unique design, viewers will be more attracted to it and more likely to get involved with your cause. Conduct research and work with your designer to create a logo which fits your needs while still unique.
3. Focus on your vision.
When developing ideas for your nonprofit's logo, focus on a specific vision. Consider focal points like what you do, what products or services you provide, what customers like about your group and what you want future consumers to think. If your business works in a variety of different areas, choose a focus topic and target the logo towards it. 
4. Develop a tagline.
A tagline incorporates into the logo and sums up your services in 3-7 words. While not necessary, it adds an extra dose of intrigue and interest to a logo design. If your business has a significant phrase which fits in well with your logo as a tagline, work through it with your designer and use it to your advantage.
5. Consider your options.
Once you have an idea to focus on for your logo, consider your options. There are three main types of logos: font-based, icon or symbol logos and a combination logo. No matter which type of logo design your business chooses to utilize, be sure it represents your vision and products or services well.
6. Keep it simple.
When coming up with design ideas for your logo, remember: the simpler, the better. Excessively complex logos can overwhelm viewers and have a negative effect. Choose easy-to-read fonts, crisp colors and a clear design. A creative yet simple logo demonstrates your business credibility, while catching viewers' eyes and generating more leads.
7. Choose your colors.
Your logo's color scheme has importance. Color production costs can be excessive and too many colors overwhelm viewers, so keep the colors in your logo to a maximum of three-four. Subconsciously, different colors affect our brains in different ways. Choose colors which represent your organization, but consider different emotions colors can evoke.
8. Remember adaptability.
Adaptability is key in reaching out to a variety of different audiences. Your business logo should adapt to all sorts of different mediums—online, in print or on merchandise. It needs to look crisp and clean whether printed on a business card or plastered on the side of a truck. This means the logo can be scaled and easy to produce, so keep this in mind while working with a designer. 
The logo your business chooses takes the first step in marketing your brand and growing your company. A well-crafted logo makes your business or organization stand out from the crowd. So try it out and see everything a creative logo can do for your marketing.